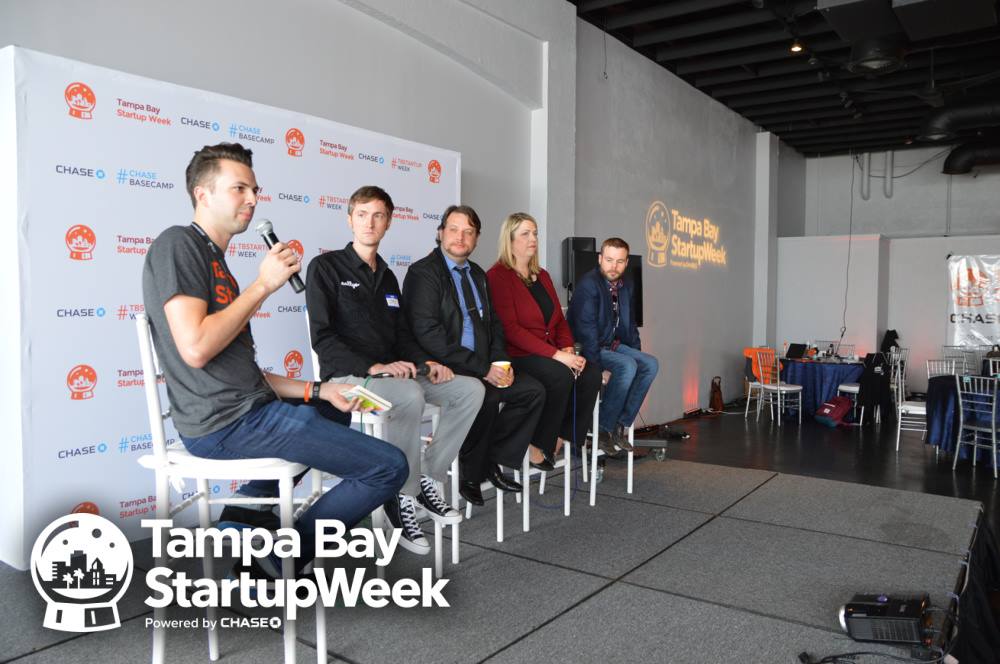 Tampa Bay Startup Week is almost here! This year, Songbird Agency is the proud sponsor of Startup Week's first-ever Health & Wellness Track. Songbird will present several powerful educational events geared toward fitness professionals and entrepreneurs, many of them hosted at Startup Week's Basecamp, District 3 in Downtown Tampa.
Startup Week is a five-day celebration of Tampa's entrepreneurial and business community, intended to build momentum and opportunity around entrepreneurship in the region.
Tampa Bay Startup Week 2015

The 2016 Tampa Bay Startup Week is almost here! [Feb 8-12] Here's what went down at last year's event...http://tampabay.startupweek.co • Powered by Chase

Posted by Songbird Agency on Tuesday, January 26, 2016
2015 was Tampa Bay Startup Week's kickoff year, and the impact was tremendous:
Over 70 events across 10 tracks

Over 2,800 participants

22 articles in regional and national publications

4 broadcast TV segments

1,170 Podcast downloads

14 million timeline deliveries for #TBStartupWeek Hashtag
Songbird's Health & Fitness Track dissects the rapidly evolving fitness landscape from multiple perspectives. Don't miss out!
Learn more about the Health & Wellness Track and other Songbird Agency events at Tampa Bay Startup Week.