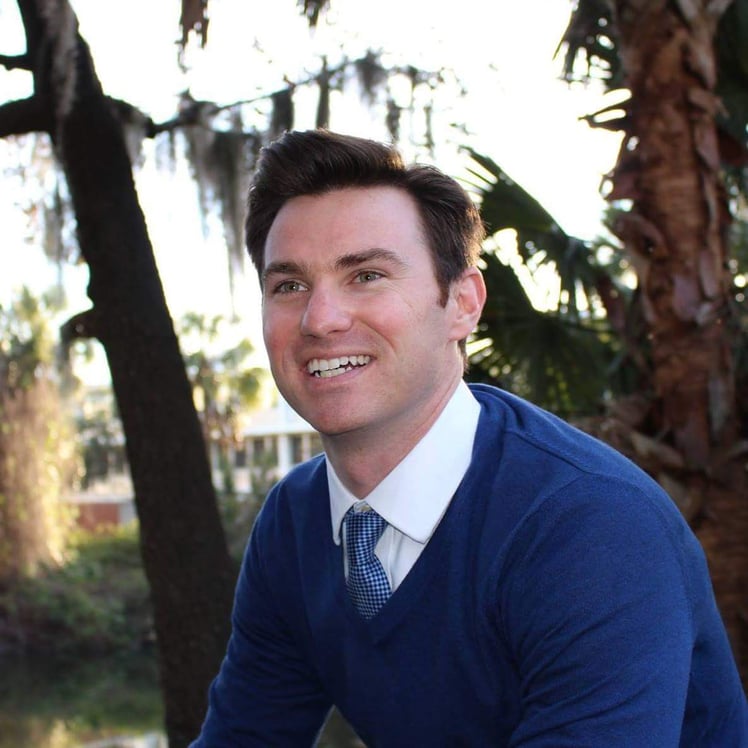 Songbird Agency is excited to welcome Dr. Ed Buckley to the stage during Tampa Bay Startup Week for two educational events that health and wellness entrepreneurs won't want to miss.
In prelude Dr. Buckley's keynote and moderator appearances, we had the opportunity to get into the mind of the man who is disrupting corporate employee wellness in the best of ways.
First, a little about Dr. Buckley and his company, Peerfit:
As a leader in digital health innovation, Dr. Buckley's passion led him to co-found Peerfit, earn a PhD in health behavior, and spend nearly 10 years in the fitness industry designing new ways to drive engagement. In 2014, Dr. Buckley's pitch at the Healthbox graduation won Peerfit the Top Innovation Award, and he has since been regularly featured as a thought leader in the new health and wellness space.
Peerfit is a flexible fitness pass to the country's very best boutique group fitness studios and premium gyms. Offering best-price access to group classes that run the gamut from Crossfit to spin and yoga, Peerfit is the easiest way to completely personalize a workout program, discover new fitness activities, and stay motivated. Recognizing the market need for a better, more personalized employee wellness option, Peerfit Enterprise Health was developed to bring the Peerfit model into the workplace as an employee benefit. A high-engagement health and fitness program, Peerfit Enterprise Health is ideal for companies that want to help their employees improve their well=being through fitness.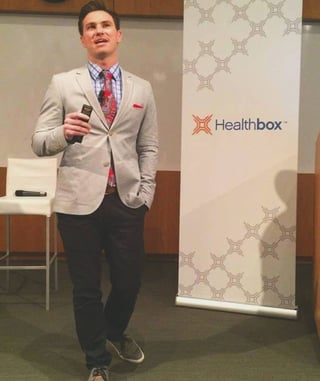 Now, a brief Q&A with Dr. Buckley:
What are the top emerging trends in fitness?
"Flexible fitness," a new model that allows customers to get fit without committing to one gym or class, is by far and away the leading trend. Also, employers are taking a more proactive role in promoting employee wellness and participation in fitness programs.
As technology continues to play a bigger role, more opportunities become available to scale personalization without a lot of legwork. The integration of wearables into traditional fitness channels has been fun to watch, too. On one hand, so many people have them. But on the other, these new devices don't easily play with traditional fitness experiences. There is definitely an opportunity for innovation to bridge that gap.
How do customers benefit from these trends?
"Catch 22" time: Consumers have more fitness choices than ever. But, this is causing decision fatigue in a major way. There are so many options and technologies that are light years ahead of what was available even 5 years ago. As consumers begin to understand this new landscape a bit better, they will naturally adapt to the decisions. Nevertheless, for a consumer who is accustomed to restrictions, total freedom can be a very scary thing.
What role will technology and innovation play in the future of fitness?
There is little doubt that data will play a role in everything we do. The pervasiveness of integrated data is almost limitless when it comes to decision making, access and interaction. While the leverage has been completely flipped to the consumer, it won't be long until suppliers are holding power based on what your data says about you.
Is it a matter of inventing new business models or reimagining old ones?
Every industry goes through repeating patterns with new technology and business models. Expansion, then consolidation, back to expansion, and so on. Really, innovation comes from understanding how history is going to repeat itself given the environment of today. We as humans tend to repeat ourselves, regardless of century or country.
Tell us a little about Peerfit.
Peerfit was created to encourage all sides of the fitness industry to play nicely together by helping consumers get access to all of the best fitness studios, and by connecting the ability for payers to reimburse this obvious gap. Employers were paying for non-use of big box gyms. Studios clearly had great services, but couldn't secure these contracts alone. We wanted to help deliver flexibility and freedom to the marketplace.
What's your advice to budding fitness entrepreneurs?
Be passionate about what you are doing, and make sure you are attempting to solve a real world problem. Entrepreneurship is a challenging road, especially in fitness. However, those who identify a problem and feel a burning pit in their stomach until they solve it, are equipped with the passion needed for success. Find a team to compliment your skills, and go kick butt!
Don't forget to visit the two events where Dr. Buckley will be building on the above concepts and also moderating for a group of local experts:
Growth & Gap: Opportunities for Entrepreneurship in the Fitness Industry

[Keynote by: Dr. Ed Buckley]
With an unprecedented growth rate in the past decade, the robust fitness industry has completely turned its memberships and revenue models on their head. Once known for driving underutilized and long-term contracts, fitness providers now must meet the demand for personalization, technology integration and flexible access. All of this disruption and double-digit growth opens up a very attractive space for innovators to help solve gaps in the emerging marketplace. [Register for this event on the Tampa Bay Startup Week website]
The Emergence of the New Fitness Landscape: A Panel's Response to the Change

[Moderated by: Dr. Ed Buckley]
In less than a decade the fitness industry has been revolutionized. With consideration to technology, payment and the array of "get-fit" options, a panel of varying seasoned experts will respond to the challenges and victories of the new smarter fitness consumer. Openly, they will discuss opportunities, speak to the uncertainty disruption brings and provide solutions for how to streamline the consumer's demands or ease business model frictions. [Register for this event on the Tampa Bay Startup Week website or find out who the panelists are] **blog about the panelists goes here