---
Initial Goal: To lose 20lbs of fat by May 23rd (10 weeks).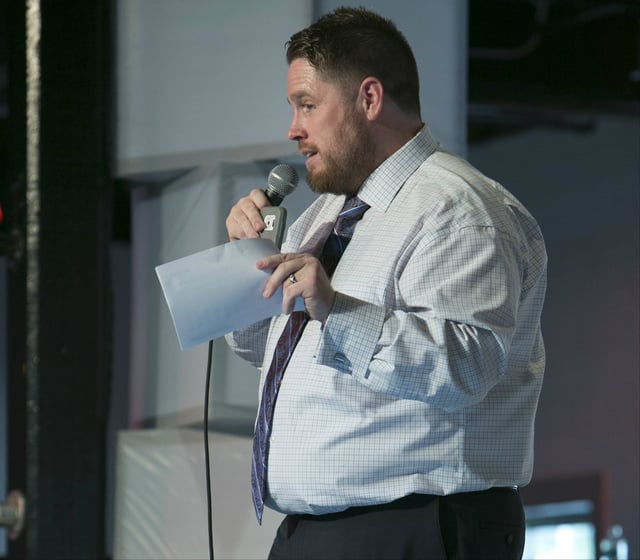 First let me tell you why. There are several reasons but here are my top four:
It's the next big step in becoming a better husband to my bride and father to my 6.

I'm tired of living in the "glory days". I love healthy living but haven't truly practiced in years. I'm ready to reunite with my lost love.

I'm tired of feeling sick and getting sick so easily. Even as I write this I'm sick and in bed.

Because I can't authentically be the CEO of a marketing agency that specializes in promoting health, wellness & fitness brands.
And to be brutally honest I need the increased confidence that losing 20 brings.... and to be even more honest, I'm nearly out of clothes to wear.
---
Is losing 20lbs going to meet all of my goals?
Of course not, I'm just getting started. And being true to my normal mantra in business I must, measure twice, cut once. This journey begins with a plan and 20lbs is just the first phase of that plan.
I'll also add that losing 20 lbs is just a goal that can be measured. It's not the most important. The most important goal is becoming more healthy and I'll share more on that later. On the note of losing weight, there is a healthy way to do it. I must confess that in the past (even though I've known better) I ran miles in order to lose weight. This method, if not correctly done, eats muscle!

Reducing my lean body mass (muscle) is the last thing I need to do. Did you know you burn 7-13 calories every hour for every pound of muscle you have even while at rest? I need all the help I can get! Therefore, in order to make sure I lose fat and not muscle I'm going to monitor my BMI. This measurement is far more important than a weight scale.
---

Now finally, here are my top 5 tactics in the fight against fat:
Drinking all water

, all the time. This is really important so it's my first priority. Also, it's a really simple fix. Don't.drink.anything.else. (except for smoothies and black coffee of course!)

Planning 30 minutes

into each day for training. If you don't plan to win you plan to fail. With my life, I must plan everything.

Preventing injury

through stretching, low-impact training and light cardio. I'm fat, out of shape and have worked at a desk for years. It would be irresponsible if, out of excitement, I chose to act like my body could handle anything else right now.

Getting more nutrients.

Aside from snacking I tend to eat decent and love a good salad. I will add a multivitamin and get most of my nutrition food - protein, post workout meals, etc...

Increasing accountability.

Being open about my journey through blogging is one attempt at this but I plan to look for more ways to increase this in my life.
Well that about does it. I would love to hear about your journey toward health and I'm always game to receive encouragement!
---